It is in January 1953 that the crater was discovered...
By Mr. Moisson, the chief on the site who stayed on the spot in order to move forward with their job under harsh climatic conditions.
It took 4 days to extract the mud from its awful state: crushed, the neck and the foot entered in the paunch, the loop had to be dismantled and fortunately it would be possible to reconstitute the whole.
The 12th and 13th February, they discovered the body of the Lady of Vix (In a funeral room of 9m2 remained inviolate), lying on a tank and dressed with numerous jewelry, bangle made with schist and with pearls in amber. Aside the skull rested an admirable necklace in gold of 24 carat, weighing 480 grams.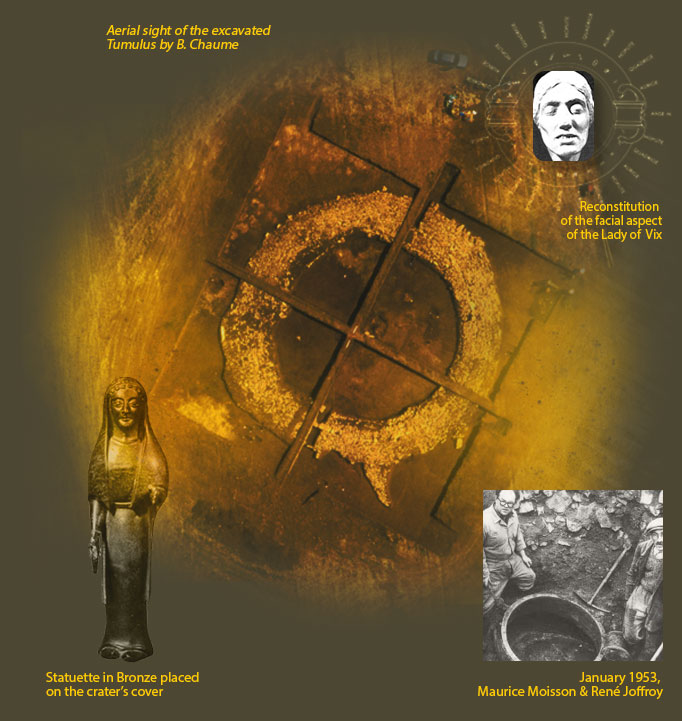 The objects found
40 000 ceramic's fragments, 1 figure made in bronze, amphorae, glasses,
craters with volutes and posts, 25 mud in black figurines, earrings, bangles, rings,
pearls and few weapons.